Looking Like Tulsa, Oklahoma
Looking Like Tulsa, Oklahoma
View Images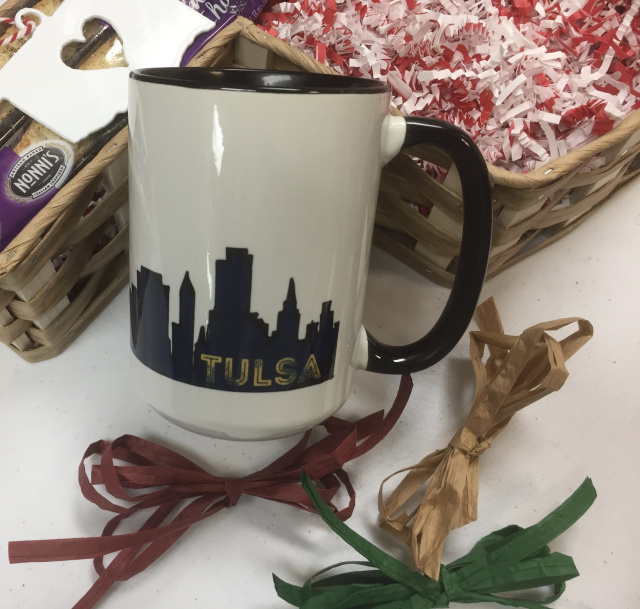 Price: $89.95
Availability: in stock
Prod. Code: LOOKLC
This Oklahoma shaped basket has been designed specifically to show some of the unique things Tulsa, OK has to offer. Your gift will include:
Biscotti Cookies- Almond Dark Chocolate
Tulsa Golden Driller Mug - Golden Driller on one side and Tulsa skyline on the other side.
Let's Butter Herb! Great on veggies!
Popcorn- Caramel (as shown) or Butter Rum (red).
Adeline's Beef Jerky- Our premium beef jerky is cut from inside rounds to provide a superior product while maintaining desirable nutritional levels.
Miss Leone's "Rockets" - Queen Olives double stuffed with garlic and jalapeno. Olives with an Attitude!
Metal Art - Oklahoma shaped ornament with a BIG heart.
Embellished with a raffia style bow in Red, Green, or Tan and wrapped in cellophane.
Limited quantities.