You are Awesome! Surprise someone today!!
You are Awesome! Surprise someone today!!
View Images
Price: $24.95
Availability: In Stock
Prod. Code: VL70S
This snack time "A Taste of Oklahoma" gift is perfect to tell someone, "They are awesome!" They are ideal for all those employees or friends who are working from home or at their office. Surprise someone today!
Have you ever had someone do something for you that was unexpected? Let them know how much you appreciate them. Take an opportunity to say thank you.
These gifts are available for store pick-up or shipping nationwide. Corporate accounts may have multiple delivered to one location locally. Please request an address template for multiple shipping locations. It is approx. 8.5" x 5" x 2.75".
SWEET: All Made in Oklahoma
Caramel Popcorn or Butter Rum
Oklahoma Shaped Chocolate Bar
Four Bedre Chocolate Melt-aways
Card CHOICE: #1 You are Awesome! #2 You are Awesome! Thank you for making a difference.
SAVORY: All Made in Oklahoma
Beef Jerky - Black Coyote
Hunter's Snack Mix - peanuts, almonds cashews, and sesame seed sticks OR Spicy Peanuts
Rhino Seasoned Pretzels - Dill Pickle, Bacon Cheddar OR Everything Seasoned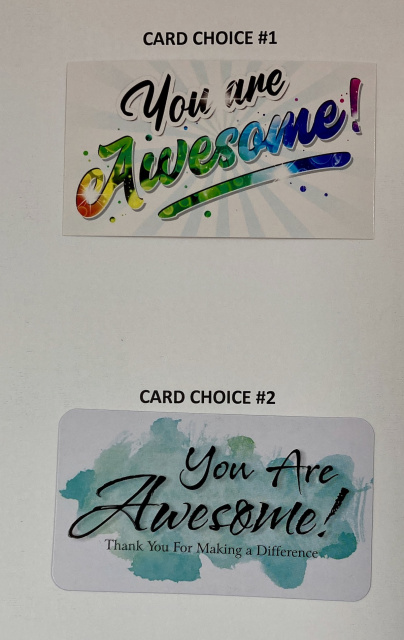 This specially designed high gloss box by Expressly Gifts shows scenes of Oklahoma. The oil derricks on the front and Turner Falls are on the backside of this beautiful box. This box is secure and can be shipped as-is with the label on the back of the box.