Tulsa Skyline - 15 oz Mug
Tulsa Skyline - 15 oz Mug
View Images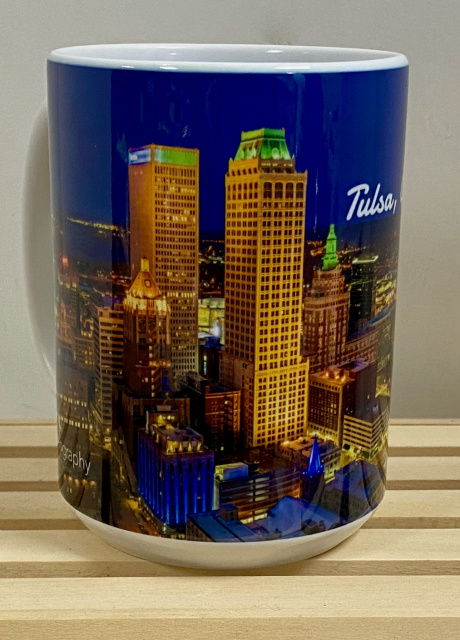 Price: $18.95
Availability: in stock
Prod. Code: Item #2A
This coffee mug features Tulsa, Oklahoma. Damon's drone picks up the beautiful Tulsa area at night. The coffee mug features the drive into Tulsa, Oklahoma.

Unique local merchandise which represents your hometown, favorite city, or dream destination. Get one as the ideal gift for faraway loved friends, family, or a client. Accent your Airbnb to lend it a sense of place. Perfect for your morning coffee, Zoom meetings throughout the day, afternoon tea, or evening hot cocoa.

This beautiful 15 oz coffee mug is made of white ceramic and is microwave-safe and hand washing is recommended. MUGS ARE SOLD INDIVIDUALLY.
Wrapped in cellophane and presentation may be a gift.
SHIPPING OR STORE PICK-UP IS AVAILABLE. DELIVERY MAY BE AVAILABLE WHEN MERCHANDISE IS PURCHASED WITH ONE OF THE MANY GIFT BASKET CHOICES LISTED ON THE MENU.

When ordering multiple mugs - shipping will be recalculated manually after the order is placed.