Mouse Pad - Sold Individually
Mouse Pad - Sold Individually
View Images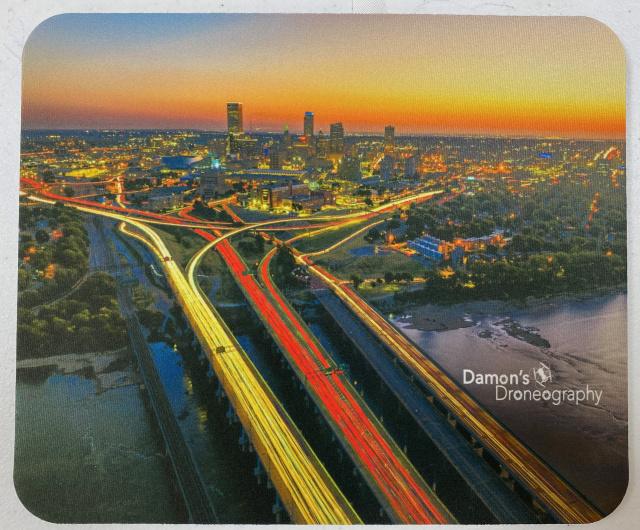 Price: $12.95
Availability: in stock
Prod. Code: Item #7A
We printed Damon's beautiful drone pictures on mouse pads. These are the perfect gift for the home or office. Remember your college student, a client, or coworker with a gift with a drone's view of Oklahoma.
This rectangle Mouse Pad, 7.75" x 9.25" x .22"(5.5mm) is black-backed and made of polyester with open cell black rubber backing.
Sold individually.
SHIPPING OR STORE PICK-UP IS AVAILABLE. DELIVERY MAY BE AVAILABLE WHEN MERCHANDISE IS PURCHASED WITH ONE OF THE MANY GIFT BASKET CHOICES LISTED ON THE MENU.

When ordering multiple mouse pads and/or other items - shipping will be recalculated manually after the order is placed.