The Tulsa Seasons Tumbler
The Tulsa Seasons Tumbler

View Images
Price: $24.95
Availability: in stock
This 20 oz Skinny Stainless Steel Tumbler is approximately 8.25 inches tall. Enjoy a cold drink and relax by the pool or your backyard barbeque. This is a great way to show off Damon's drone photography and the Tulsa area. The tumbler is complete with a rubber bottom and a metal straw.
The tumblers are sold individually. Sandstone coasters are sold separately. Recommend handwashing non-microwavable.
Choose your design choice:
Tulsa in the Spring (Pictured 1st on left) -
Tulsa in the Summer (Pictured 2nd from left)
Tulsa In the Winter - (Pictured 3rd from left)
Tulsa in the Winter - (Pictured 4th from left) (Out of this world design)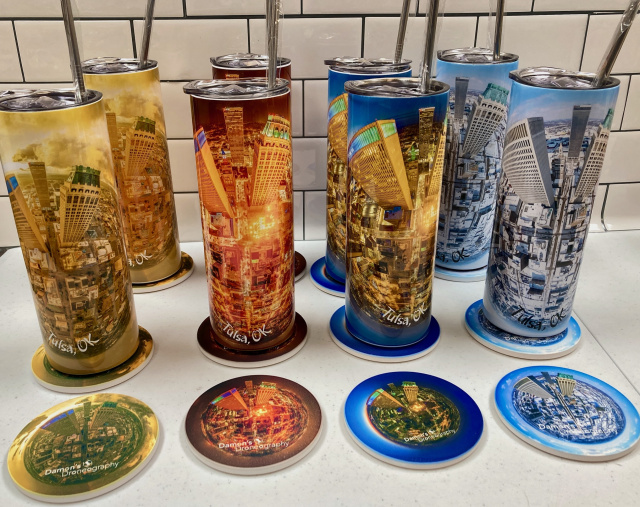 Limited Quantities.
SHIPPING OR STORE PICK-UP IS AVAILABLE. DELIVERY MAY BE AVAILABLE WHEN MERCHANDISE IS PURCHASED WITH ONE OF THE MANY GIFT BASKET CHOICES LISTED ON THE MENU.
When ordering multiples of the tumblers - shipping will be recalculated manually after the order is placed.
This gift qualifies for USPS Priority Mail pricing.
GTUMS